65 JAAR FLORIGO IS DE ENGELSEN NIET ONTGAAN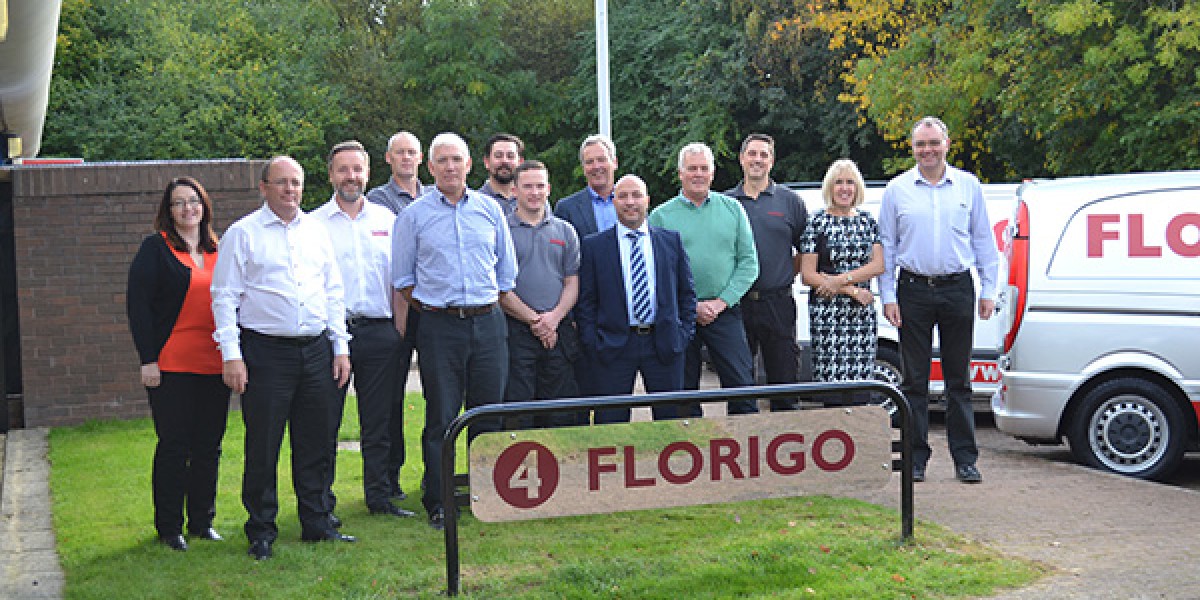 In 1951, najaar 2016 vijfenzestig jaar geleden, startte Florigo met het bouwen van frituurapparatuur. In een land dat de bakermat is van fish & chips werd daar 'vanzelfsprekend' aandacht aan besteed. Fry Magazine plaatste een interessant overzichtsartikel dat we u graag laten zien.
Florigo MD Robert Furey marks 12 years as the UK's partner with a move to larger, more modern premises, while Florigo in Holland celebrates 65 years since the first range rolled off the production line
This year sees Florigo celebrate 12 years since Robert Furey, a successful fish and chip shop operator himself, set up his UK partnership, making the Dutch-style ranges more accessible to more of the sector.
In that time, there have been some significant changes. While high efficiency pans were a relatively new phenomenon back then, the industry has now started to catch up on efficiency and they are almost becoming the norm. Florigo filtration, meanwhile, has gone from the standard simplistic system to a mechanically drawn Active Triple Filtration system, while the ranges themselves have become easier to operate for less experienced fryers, which in turn, has helped shop owners with staffing.
Robert comments: "The Florigo range today is a cleverer piece of kit with far more electronics. Years ago, you needed a good frier with the skill set to produce a good product from a basic range, whereas today's Florigo supports the frier and the owner by producing a consistently great product without the need for years of frying experience."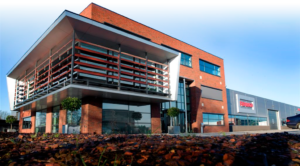 Robert's only too aware that the customer has also changed over the years. Gone are the days when a customer was happy to be served with a piece of fish that had been sat in the hotbox for some time, he says, adding: "Today the customer demands a fresher, healthier product cooked to order but they don't want to wait too long for it either. Florigo ranges are designed to satisfy this need so the fryer can work flexibly and efficiently to cope with today's demands."
As demand for its ranges continues to thrive, Florigo relocated in September to larger, more modern premises in its home town of Redditch, giving it room for growth and providing a better working environment for its team. "With a team of engineers on the road, a back office of support staff and a growing sales team, it was the right time to make the move," adds Rob.
Today Florigo positions itself as more than just a range, offering in-depth consultations and advice, help and guidance though the many stages of opening a new business or re-fitting premises as well as training, servicing and maintenance.
Florigo frying for 65 years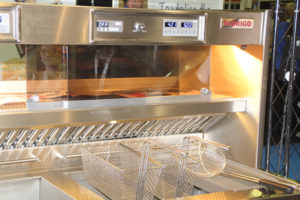 As a Dutchman serving at a dutch military base near Wolverhampton around 1949, Floris Goes experienced the typical English tradition of fish and chips. He liked it but was amazed by the big, square pans the products were fried in. The pans contained a lot of fat and did not even have a thermostat to keep the correct temperature. He wondered if it was possible to do this more efficiently and with that thought, back in Holland after his military service, he started his own company in 1951 building frying ranges, first for Dutch cafeterias and snack bars, then fish and chip shops.
Floris set out the founding principles, which the business still abides by today: to build a strong, high capacity, easy to clean, oil/fat and gas efficient bespoke frying range for every customer, and to always listen to the customer.
Reis Goes, commercial director and one of Floris's three sons now running the business, comments: "It feels great to work for a company our father started so many years ago. There has always been quite some competition in the industry, but we know this is good, because it makes everybody in the company aware that we have to keep developing our ranges to stay ahead."
Florigo 01527 592 000 www.florigo.co.uk